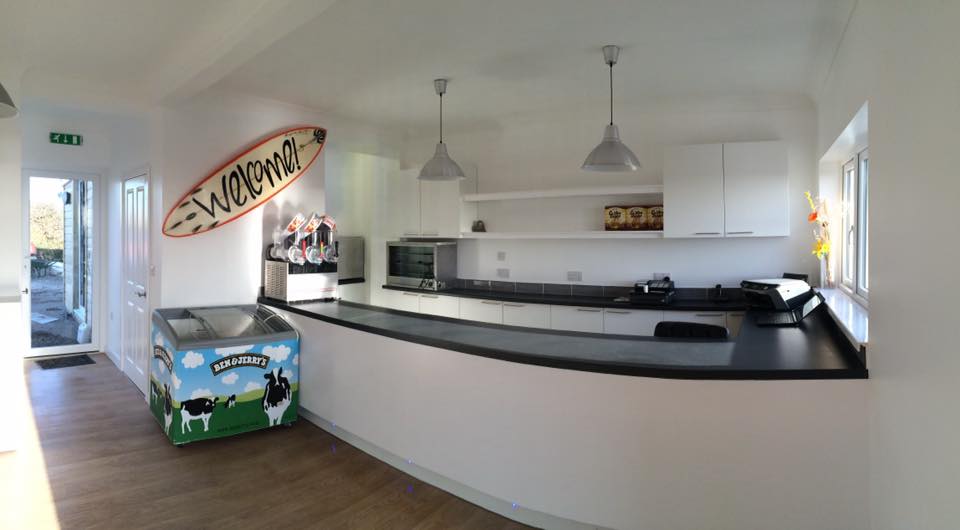 Opening dates for this season are: 20th March 2021 – 1st October 2021
After 40 years of being part of Watergate Bay Touring Park, the Outer Park (as it was known) is now regenerating into "The View at Watergate Bay". The main site will remain our sister site and customers of The View will still be able to use the facilities of Watergate Bay Touring Park, Gwen Jennings will still own and oversee both sites.
This exciting new venture will not affect the customers who have been to the site before, everything will remain the same apart from the added bonus of having Laundry facilities onsite and A small onsite shop, offering necessities as well as freshly baked croissants, baguettes and pasties during peak times.
"The Sunshine Cafe" has now moved to The View, run by Mark for 10 years on Watergate Bay Touring Park it is now in it's new location as "Sunshine at The View" offering the same great food at reasonable prices, licensed, dog friendly and open to the general public.
We welcome any suggestions regarding improvements to our campsite, please do drop us a line through the contact form and let us know what you would like to see at The View at Watergate Bay.
We look forward to seeing you in 2021! – The Jennings Family