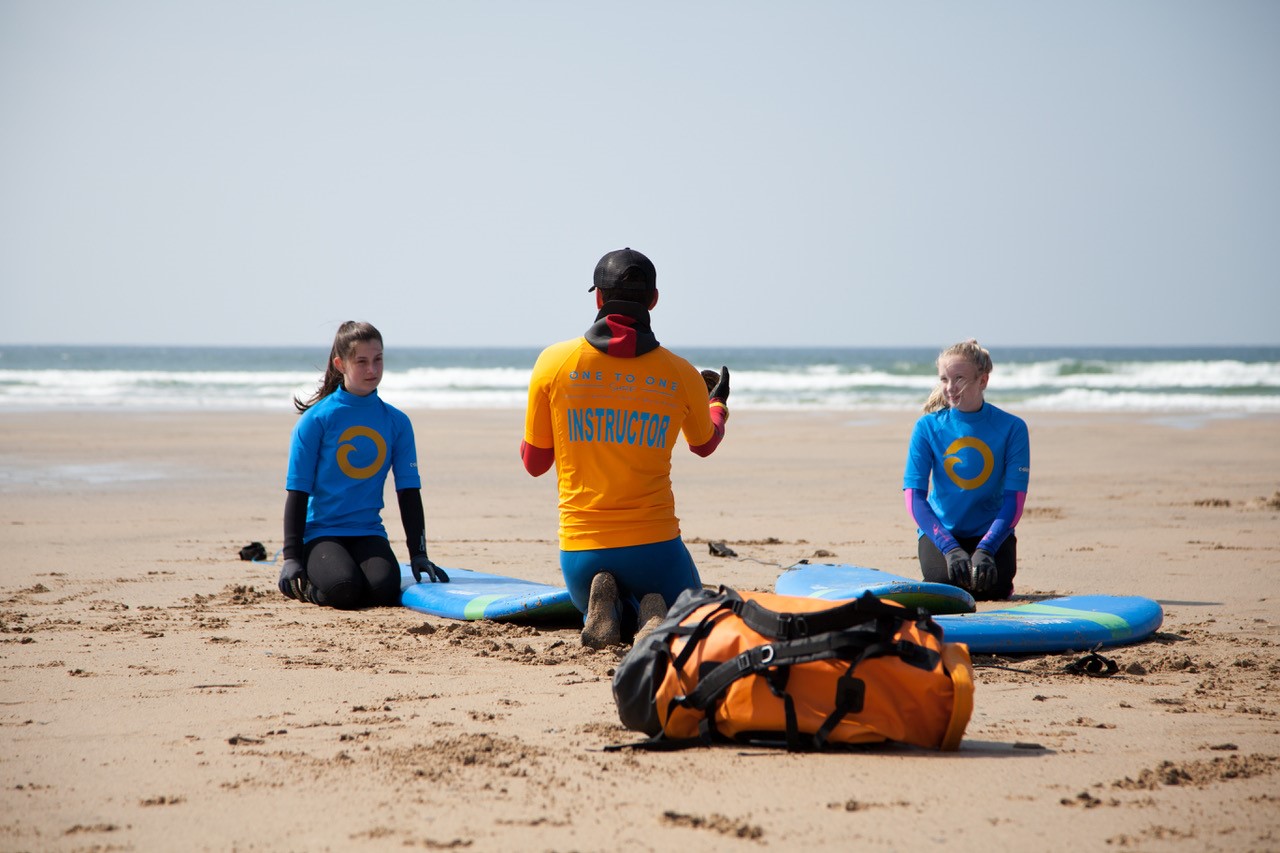 The View At Watergate Bay is proud to partner with one to one surf, which is one of Cornwall's only private surf schools.
One to One surf specialises in individual and small group private surf lessons in Cornwall for beginners, improvers and advanced level surfers.
Our small group and individual surf tuition, surf guiding and safety and rescue fitness is provided by experienced and qualified local instructors.
Safety is our top priority; we will search for the best waves and conditions for your ability so you can make the most of your surfing experience with us.
Coaching
Our surf lessons are designed for all abilities, from beginners to advanced. Whether it's your first time surfing or you want to perfect more advanced techniques, we can tailor the lesson to your needs. Please check our website to find out your surfing level.
Guiding
If you're a more competent surfer, looking for a few hints and tips and want to surf the best waves available then surf guiding is perfect for you.
We can explore Cornwall and take you to the best spots on the day, with quieter waves, for you to really get the most out of your session.
Safety and Rescue Fitness
Would you like to improve your surf fitness, become an instructor or have better understanding of the sea and rescue techniques? We offer pre-training courses and sessions to give you a taster and get you up to scratch with your fitness, first aid and safety knowledge.
For more details about One to One Surf see below:
Website: www.onetoonesurf.co.uk
Email: simon@findasurfcoach.co.uk
Tele: 07532 828566
Instagram: onetoonesurf
Facebook: One to One Surf